They inspire curiosity and a lifelong love of learning. They're experts at boosting confidence with a right mix of motivation and instruction. They serve alternately as student-squabble mediator, supportive listener, and all-around problem fixer. And now they're doing it all remotely, as schools across the country have closed because of the COVID-19 pandemic. They are our teachers.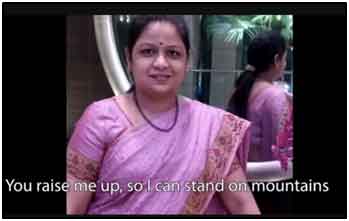 With the pandemic changing our ways of celebration, CPSI went virtual to mark the special occasion of Teachers' Day celebrated on 5th of September. The program was organised by the learners of Grade 8. Learners of Grades 5,6,7, and all the teachers attended the virtual program.
It started with a rocking band performance. All the teachers and learners were involved in a game which created excitement among all. Lastly, a very touching presentation was shared with the pictures of all the teachers. Learners of CPSI gathered pictures of the teachers and put them together in the form of a video, some also wrote poems and mailed to them. The efforts taken by them w ere worth appreciating. Such abundant love from our dear learners made us forget all the hard work and toil we put in for them during this lockdown period.