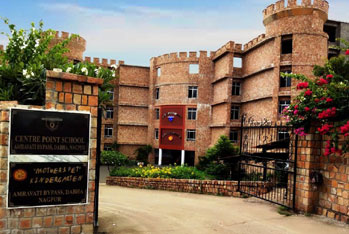 Cambridge Assessment International Education prepares school students for life, helping them develop an informed curiosity and a lasting passion for learning. They are part of the University of Cambridge.

Their international qualifications are recognised by the world's best universities and employers, giving students a wide range of options in their education and career. As a not-for-profit organisation, they devote their resources to delivering high-quality educational programmes that can unlock learners' potential.

Their programmes and qualifications set the global standard for international education. They are created by subject experts, rooted in academic rigour and reflect the latest educational research. They provide a strong platform for learners to progress from one stage to the next and are well supported by teaching and learning resources.

Their mission is to provide educational benefit through provision of international programmes and qualifications for school education and to be the world leader in this field. Together with schools, they develop Cambridge learners who are confident, responsible, reflective, innovative and engaged – equipped for success in the modern world.

Every year, nearly a million Cambridge learners from 10,000 schools in 160 countries prepare for their future with an international education from Cambridge.
Cambridge Pathway
Their Cambridge Pathway is for students aged 5 to 19. Its wide range of subjects and flexibility gives schools the chance to shape the curriculum so that it is exciting and relevant for their own students.
Cambridge Pathway students have the chance to acquire the knowledge and skills they need to achieve at school, university and beyond.
The four stages lead seamlessly from primary to secondary and pre-university years. Each stage – Cambridge Primary, Cambridge Lower Secondary, Cambridge Upper Secondary and Cambridge Advanced – builds on the learners' development from the previous one, but can also be offered separately.
Facts and figures about Cambridge
Cambridge Assessment International Education is the world's largest provider of international education programmes and qualifications for 5 to 19 year olds.
Over 10,000 schools in more than 160 countries offer Cambridge programmes and qualifications.
They are a division of Cambridge Assessment, a not-for-profit organisation and part of the world-renowned University of Cambridge.
In 2008, they celebrated the 150th anniversary of the formation of their parent organisation Cambridge Assessment, and in 2009 they celebrated the 800th anniversary of the University of Cambridge.