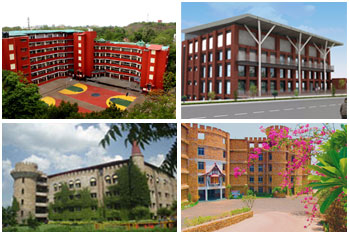 Centre Point Group of Schools comprises of 4 premier educational institutions of Nagpur with the latest addition to the family being

Centre Point School International

. The group was conceptualized in 1988 by Mrs. Aruna Upadhyaya, its Founder & Director. The schools are manifestations of her visionary zeal and her philosophy of providing quality education to children in a student-friendly ambience. Along with the Intelligence Quotient – IQ, emphasis is laid on developing the Social Quotient – SQ and the 'Joy' Quotient – JQ. It is this philosophy of the founder that is the guiding light of all academic and co-curricular activities taken up in the schools. Through a student-centered holistic approach to teaching-learning which respects the individual needs of children, the schools aim to achieve physical, social, emotional and academic excellence, and consequently human excellence.
The schools are :
Centre Point School, Katol Road, Nagpur
Centre Point School, Wardhaman Nagar, Nagpur
Centre Point School, Amravati Road Bypass, Nagpur
Centre Point School International, Amravati Road Bypass, Nagpur