Mother's Pet Education Society runs the Centre Point Group of Schools. A chain of kindergartens by the name of Mother's Pet Kindergarten, whose time tested and very successful teaching methodologies have required that they be patented, is run by Mrs. Upadhyaya. The Directors of the Centre Point Group of Schools are: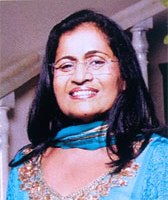 Mrs. Aruna Upadhyaya
M.A. (Economics), Diploma in Childcare Design (Harvard University), established Mother's Pet Kindergarten in 1979 and Centre Point School in 1987.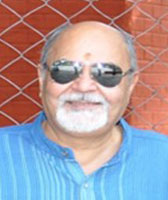 Mr. Arun Dev Upadhyaya
B.Sc., M.A.( Pub. Admn.), Industrialist. Chairman of the Upadhyaya Group, which has interests in Cotton Yarn manufacture, I.T., Horticulture and Real Estate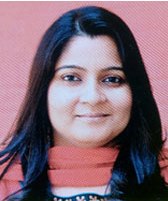 Mrs. Radhika Rajwade
M.A .(English), B.Ed., M.A. (Educational Management from King's College, London), M.A. (Early Childhood from Univ of Surrey, England). Also taught at a New Initiative-Steiner school in London.Ms Rajwade has been associated with a psychotherapy therapy based school in Ohio, USA. She created the "Zone System" in our early childhood centres, the uniqueness and popularity of which urged the school to have it patented.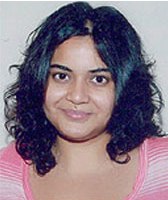 Mrs. Aparna Upadhyaya Sanyal
B.Com., MA (Educational Management from King's College, London), B.Ed., Dip in Childcare Design ( Harvard University), Diploma in Finance for Non-Profit Organisations (Harvard University).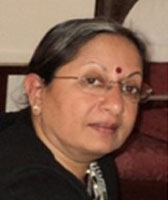 Mrs. Mukta Chatterjee
Executive Director, M.A.(Eng),B.Ed, has been teaching English for 30 years. Trained by CBSE(i) in ELT,(ii) for Head Examiner of English of Class X Board Exams,(iii) as Master Trainer for CBSE Principals for CCE and (iv) as Mentor and Monitor to schools. As Principal of Centre Point School, Wardhaman Nagar she visited UK as one of two Indians selected to be in the final assessors' panel for British Council's UKIERI,was invited by Ministry of Education, Government of Singapore to explore opportunities of higher studies in Singapore,was invited by the Canadian High Commission and the Provincial Governments of Canada to join a delegation of select Indian school principals to explore higher studies opportunities for Indian students in Canadian Universities.